"I have eaten so many sandwiches this year that I don't care if I never see another one again"
This is how I've been feeling....enter, the idea of the Bento Lunch.
I've always been a sucker for a little packet or kit of just about anything. Make it miniature and it's even more fun. This way of packing up a lunch or plating up the food is that same kind of fun.
Here are some of the meals we've made in the last week: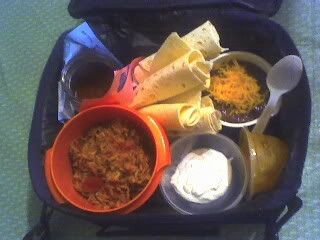 Daddy's Mexican Bento Lunch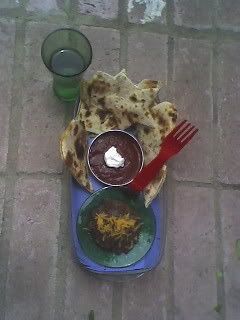 Evelyn's Quesadillia Bento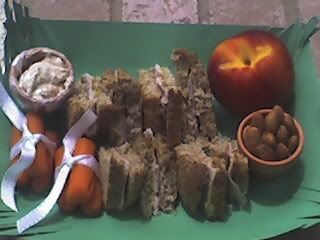 Mommy's Garden Bento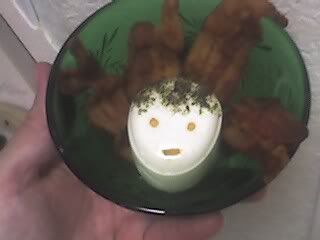 Molded Boiled Egg Bento Breakfast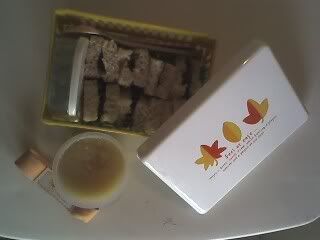 Mama's Lunch another day (the little side dish container has kiwi fruit)